Please fill out the details
we will get in touch
Hire Gardeners Watford and Keep Your Garden in Top Shape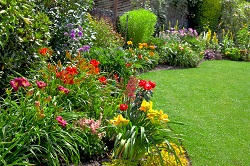 Gardeners Watford is passionate about making your garden the best it can be at extraordinary prices! We can't be beaten on quality of service and breadth of options available in the WD1 region. We can offer lawn mowing, garden landscaping and weed control whenever you need it! No matter what you need, we can help and give you a highly competitive quote too.
Get Your Garden Ready for Summer with the Best Help of Our Gardeners WD1
Summer is fast approaching, but you're worried the garden is going to look half dead... so what do you do? You call in the professionals! Our gardeners in Watford, WD1 know exactly how to transform the dead weeds of winter into the fabulous summer garden you've been fantasizing about. Through our garden maintenance packages, we can ensure your garden looks great for every occasion, be it BBQs or parties! We've got the tools and skills to carry out all sorts of services that your garden may require. So don't wallow in the weeds this summer, call on us for the best offers on summer gardening!
Call Our Watford Gardeners and Welcome Wildlife into Your Garden

Are you fed up with the local wildlife trampling through your garden in Watford every day? Now of course, much of the local insects and birds are in fact great for the garden! But that doesn't mean your garden won't need a little expert maintenance in order to keep the effect of our local feathery friends in check. We're offering great deals on lawn mowing, leaf collection and weed control WD1. Birds often drop a huge amount of seeds that can grow into all sorts of unwanted weeds, so one of our professionals can come along and take care of that issue for you!
Enjoy Your Outdoor Space to the Fullest
Many of us wish we could spend more time in the garden, but often we don't have either the right equipment or knowledge of how to use it! It can be very annoying to buy an expensive piece of gardening equipment that you'll only use a few times a year. That's why we can offer to come and carry out lawn mowing, hedge trimming and pruning and even garden landscaping, and in fact help you save money! We've been coming to our clients' gardens with the best tools and equipment available. Our Watford gardeners are always on hand to discuss your needs, so call us today to get a free estimate!
Redesign Your Space by Just Booking Watford Gardeners Service Today!
If you've been thinking about bringing in a landscape gardener to your garden, then you'll be pleasantly surprised to hear of our highly affordable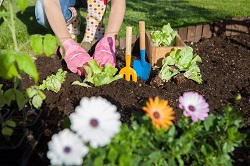 pricing on such services. Our gardening professionals are at the top of their field. We only employ the most experienced, skilled and passionate gardeners in WD1, so you can rely on us for quality as well as value for money. We've been transforming gardens throughout the district with our tailor-made packages. Clients have been returning to us year after year for our garden design services. But don't just take our word for it, come and see for yourself what the fuss is all about!
Looking to Hire Gardeners Watford for Your Green Space? Call in the Pros!
Wherever you're based in WD1, we can help with all your garden maintenance needs. If you need a complete redesign of your garden, then our landscape gardeners can help you out. If you need your grass to be cared for and given a bit of love, then one of our experts can get in touch and provide the necessary maintenance. We've available all year round, so just call Gardeners Watford today! One of our friendly team members will ask you for details of the size, shape and condition of your garden before we offer you a free quote.
testimonials
what customers say
This gardening company consists of true professionals. The team that worked in my garden demonstrated this and even went above and beyond, helping me with the upkeep of my garden.
E. Huhn
Excellent gardeners with the personal touch. Thanks, Ladscaping Services Watford, for being the garden company we never knew we needed.
Bart Slater
I cannot believe how cheap the rates are at Gardeners Watford. Terrific gardeners.
Finn D.
Wouldn't go anywhere else for my lawn care, I only want GardenersWatford because their team is great.
Charlie
Gardening Company Watford completed a brilliant, speedy and very professional job in my back garden. Their team are far more superior than any other gardeners I've had.
Patrick F.
The gardeners made every effort to ensure the job was completed to a high standard. Gardeners Watford saw to it that my every need was met. I got value for money and an amazing service because of their efforts.
Clive M.
I hate lawn mowing and always hire it out. Recently I begun using Gardeners Watford and I think I'm going to use them all the time now, they give me the best value for the money and always do a really thorough job. Great service!
Ned T.
I had been devoting myself to my career, and as such as days went by, I found I had let my lawn go. I was in desperate need of lawn care, so called GardenersWatford for an estimate. The office staff were quite nice, and polite as they...
Laurel Anderson
Finding a good gardener is always risky without having seen their work, but I can certainly say that Lawn Maintenance Watford are without risk. I used them last week for some garden maintenance and was very happy I did. An excellent,...
Martyn Stevens
Gardening Company Watford were more than just good, they were great. They accomplished everything I wanted from the garden maintenance service - will certainly use again!
William S.